ZucoraHome is Canada's Smarter Living Company. With almost two million plan holders, ZucoraHome has been helping Canadians for more than 40 years by safeguarding their household budgets with product protection plans and Smarter Living repair and replacement home service programs.
Our services include coverage for furnishings, major appliances, and home systems. We work in collaboration with our national network of leading home furnishing and appliance retailers, technicians and service professionals.
Our team of multilingual customer solutions agents provide 24/7 support for customers needing service. We administer thousands of service requests monthly.
From our logistics centre in London, Ontario, we manufacture and distribute an assortment of health and wellness products including our PureCare premium bedding essentials and furniture care products.
Rooted in our business philosophy is our goal to be the most trusted home services provider, one household at a time. This approach extends to how we source our products, strengthen our culture and how we deliver on our core values that are focused on People, Service, Possibility and Legacy. This mission inspires us in good times and strengthens our resolve during difficult periods.
Our organizational culture is reflected in our richly diverse teams. It is this diversity that gives our team strength, and we leverage that strength to deliver consistent customer experiences.
Canada's Most Admired Corporate Culture 2020 nominee.
Nominated again in 2021 after being recognized in 2020 as a Finalist for "Company of the Year" by the London Chamber of Commerce.
London's Best Places to Work 2019 recipient.
Maintaining an A+ BBB Rating and hundreds of 5-Star Google Reviews.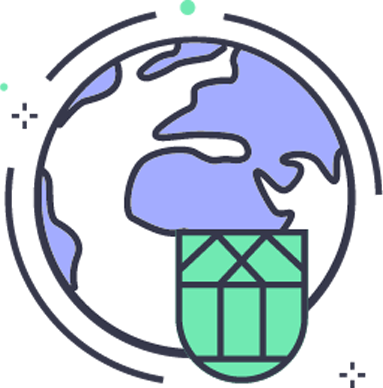 Because we believe in building a better tomorrow, we're working towards being the most sustainable brand we can be minimizing our carbon footprint and operating as a virtual enterprise.
Our Environmental Committee offers oversight and guidance in the way we think about plastic, packaging, waste diversion, and facility management. Through our Vendor Procurement Policy, we look to partner with companies who put environmental responsibilities into practice in their organizations.
Our goal is to limit our carbon footprint and to make a positive environmental impact with each touchpoint of our manufacturing practices and business operations, and we're doing this by:
Transitioning our business processes to be 100% technology-enabled.
Creating a sustainable virtual enterprise.
Offering Drop Shipping direct to customers on behalf of retailers.
Ensuring our delivery packaging is 100% recycled containerboard and that we use recycled materials wherever possible.
Diverting plastic waste.
Implementing energy efficiency in our facility.
Because we believe in possibility, we're proactively designing and implementing smart systems and services for a smart world while ensuring our business remains agile and dynamic.
Our plan focuses on a winning combination of services and 100% technology-enabled solutions. With innovation we are able to build enduring, trusting relationships with all our stakeholders.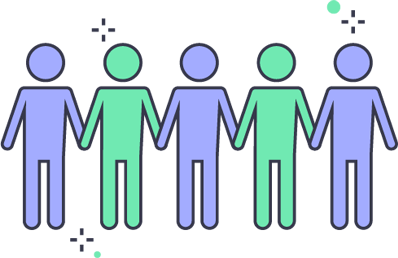 Because we believe that business isn't just about the numbers – it's really about people, through our Rainbow Initiative, we actively seek ways to make a positive impact in our communities. Community is at the heart of our corporate culture, and collaboration is in our DNA. The ZucoraHome family extends far beyond our team to include our customers and our service and retail partners. We believe in building relationships, and we're in it for the long haul, together.

Our Rainbow Initiative helps to establish a business environment that combines social progress with business success and guides our commitment to social responsibility.
We are led by an experienced team of professionals who are passionate about delivering exceptional service – while still finding ways to have fun!
Brad Geddes
Head Coach, President & CEO
As an accomplished entrepreneur and business leader, Brad and his team are constantly creating opportunities to provide Canadians with smarter living solutions that combine emerging technologies with in-home professional services to help Canadians live more comfortably.
Personal Profile
Michelle Mahovlich
Sr. Director, Operations
With a passion for constantly improving our operations to better serve our customers, Michelle's experience and knowledge of almost every facet of our business drives our pursuit for excellence.
Mark Geddes
Sr. Director, Business Development
By leveraging Mark's in-depth industry experience and his retail knowledge, we create customized performance programs designed to deliver significant revenue success of our major partners.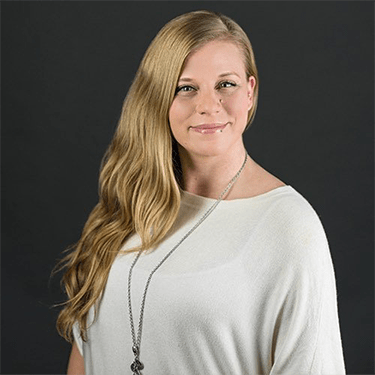 Ashleigh Geddes
Sr. Director, Partner Programs
With Ashleigh's thorough understanding of the needs of our retail partners, we offer highly effective programs that deliver outstanding financial benefits together with exceptional customer experiences.
David Cohn
Director, National Sales
David combines his experience with ongoing analysis of the market to anticipate industry and consumer trends; and to provide timely and effective protection and product solutions that are aligned with clients' business goals.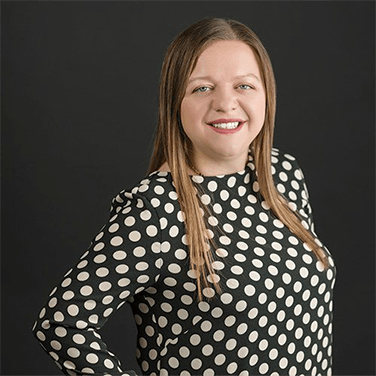 Magda Everett
Sr. Director, Financial Services
Magda leads our incredible team of financial professionals who assist our many partners and associates. She also provides the internal support and guidance we need to keep our business financially strong and healthy.
Trevor Brimson
Sr. Director, Digital Transformation
While leading our continuously evolving business transformation, Trevor helps us leverage the power of technology to deliver new solutions for tomorrow's digitally connected homes.
Jim Brower
Director, Product & Logistics
Jim leads our product manufacturing and distribution operations to make sure we deliver only the best solutions for our customers.
Rebeca Lopez
Sr. Director, Customer Success
Rebeca and her team of Customer Solutions Agents deliver highly personalized solutions to customers to solve their appliance, furniture or home systems problems.
Oksana Tchoutchman
Director, Retailer Solutions
Delivering exceptional service is what Oksana does best. Finding creative solutions, we count on Oksana's experience and professional expertise to deliver outstanding solutions that please our Smarter Living Members, customers, and retail partners.